Other Services
Maintenance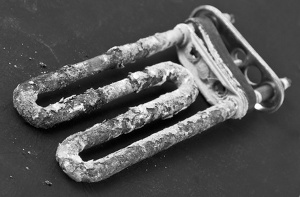 Many electrical appliances are affected by limescale which is found in hard water. So that your appliance has a greater life span and remains in top condition longer, our company offers a maintenance service which includes:
Replacement of the magnesium anode in heating systems. It is recommended that this be carried out every 18 months.
Removal of limescale from butane heaters.
Conversion of butane heaters and cookers to natural gas or vice versa.
Cleaning or replacement of filters and general maintenance of air conditioning systems so that they are ready for the summer.
Installation
We offer a service of installation and fitting of all electrical appliances, especially:
Air conditioning units
Heating systems
Butane heaters
Extraction hoods
Ovens
Ceramic hobs
Washing machines
Replacement Parts
In many homes, a member of the family or a friend is available to repair electrical goods. We can supply them with original manufacturers' spare parts to replace faulty items in the appliances, provided we know the make, model and product code of the appliance.